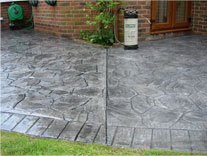 The Driveway Doctor is often asked what is so good about the sealers you use compared to what you can buy in the shops. Which is a fair question.
For block paving sealing and printed concrete sealing the quality of the raw materials within the sealer is paramount and just as important are the quantities used in the mix.
Paving sealers are generally described in the trade as:
LOW SOLIDS PAVING SEALER
MEDIUM SOLIDS PAVING SEALER
HIGH SOLIDS PAVING SEALER
ULTRA HIGH SOLIDS PAVING SEALER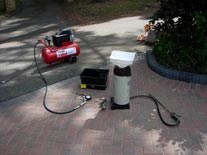 The term "SOLIDS" stands for Acrylic or Resin and the references to low, med and high are a guide to how much Acrylic or Resin is within the product.
The quantity of Acrylic or Resin in the product will directly relate to how well the paving is sealed and how long it will last, so more resin = better seal and longer lasting.
Most paving sealers (99.9%) that are available in DIY stores/ warehouses and builders merchants are are LOW SOLIDS, you won't find it written on the tin and the staff will have no idea what this means.
After applying this type of product it will initially look sealed for about a month and then you'll be back to where you were before sealing, and from a professional point of view this would result in call backs from customers.
The Driveway Doctor uses Premium Ultra High Solids Sealer, this product will still be visable on your paving surface in excess of 5 years later, and in our opinion is the best in terms of quality, thickness, durability and finish.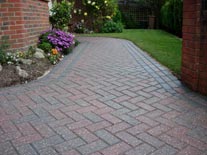 Lastly, don't assume that Low solid paving sealers are cheaper to buy, for example:
50 sq mtrs of block paving/ driveway will require 25 litres of paving sealer
Thomsons by Ronseal is £24.95 per 5 ltr = £124.75 (from most DIY stores and merchants)
(All prices correct at time of publishing)
Sealers Direct are our suppliers of paving sealers and refurbishment products.
What are the benefits of sealing my paving or surface?
The benefits of sealing paving and surfaces are:
Stabilises and bonds jointing sand in Block Paving
Inhibits weed and moss growth
Enhances colour
Protects against freeze and thaw cycles
Reduces colour fading
Easier to clean
Protects against oil and fuel leaks
Protects colour surface of Printed and Stamped concrete
Sealing Protects, Preserves and Enhances

Can I seal my type of paving?
Most paving can be sealed

There is an alternative to sealing - make sure you check out Weed-Moss Stop treatments page.