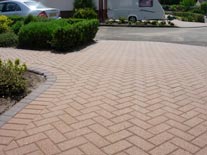 WEEDS and MOSS driving you crazy!
We can stop Weeds and Moss in its tracks and have specifically devised this service for customers (domestic and commercial) who prefer their paving unsealed or where sealing is not appropriate for your surface type.
Prices start from as little as £20.00 per treatment depending on area size, surface type and project.
WHAT OUR CUSTOMERS SAY:
Great service and results
Mr H, Highcliff

No weeds and no moss, a job well done
Mr P, Ferndown

This service has saved me so much time and effort, my driveway is still weed and moss free 3 years later.
Mrs L, Ferndown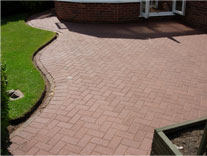 For this service The Driveway Doctor uses a special commercial WEED and MOSS stopper product not available through high street shops
If you have a requirement not listed please get in touch by phone or email and we'll do our best to help.
All quotations and advice are given free of charge and without obligation whatsoever.
Call 01202 677877 - 07774 033131 or drop us a line at
info@thedrivewaydoctor.co.uk